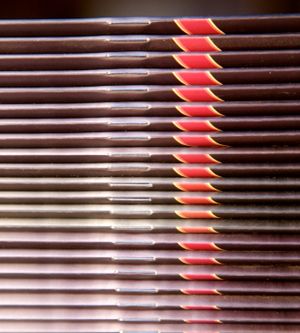 We will definitly save you money, by storing your documents digitally, so they are available for immediate retreival. Save storage space and costs, eliminate using out-dated forms or eventually throwing them out due to obsolescence.
Our innovative Document Library system provides uou with a Notebook, containing a complete library of your company's frequently-ordered forms, including letterheads, envelopes, shipping labels and business cards. Our system was designed to simplify the process of reordering. We call this our "Rapid Reorder" systen.
Our clients can easily view past jobs, select new quantities, and place orders online any time of day or night. There simply isn't an easier way to reorder a prior job.
Contact one of our customer service representatives to learn how you can participate in our Document Library program.